Help a dog today by donating, helping or adopting from Schnauzer Rescue of the Carolinas
"Saving just one dog won't change the world....but surely the world will change for that one dog." - Author Unknown
Welcome to the website for Schnauzer Rescue of the Carolinas! (SRC)
Schnauzer Rescue of the Carolinas is a 501(c)(3) non-profit organization -- all of our tax deductible adoption donations go back into helping care for other rescues. We are a group of volunteers within North Carolina, South Carolina, Virginia, and Eastern Tennessee whose sole purpose is to rescue and secure loving, permanent homes for displaced Miniature, Standard, Giant Schnauzers, and occasionally "Endangered Honorary Schnauzers".
SRC's worthy mission is to assure that each rescued canine in our care will have a happy and healthy life. Ours is the first step to assuring this happens! As soon as this needy canine comes into our custody this rescued dog will be examined by one of our professional SRC veterinarians who will give administer a medical examination of this dog which includes but is not necessarily limited to heart-worm and fecal testing, de-worming, updating of necessary vaccinations, spay/neuter if not already done, micro-chipping and any other medical procedure which our approved vet feels is required to assure this rescue's health at that time. Once this dog is cleared by our SRC approved vet, then it is placed in a loving SRC foster home for a minimum of two weeks so that their foster parent will be able to adequately evaluate the demeanor and needs of this dog now in their care. This way the foster parent is able to give very valuable information to the approved adoptive parent about their future family companion in order to assure the upcoming adoption day will be a happy and successful one! Adoption is a life-time commitment. We at SRC strive to match our rescued canines and adoptive parents as closely as possible so both SRC rescued dog and its permanent family will be very happy together for the remainder of their lives together.
If you would like to request an Adoption Application, visit our Application Download page. FIRST PLEASE DONATE $5.00 to have your Adoption Application processed. See the DONATE BUTTON BELOW. It is tax deductible and will be used for the medical needs of incoming rescues.
Please Help A Homeless Schnauzer!
Donations are no longer accepted via PayPal. PayPal has decided they no longer want to be friendly to 501c3 charities.
We have found a new company that is 501c3 friendly. We are now accepting donations via Authorize.Net!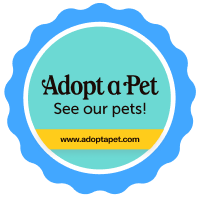 Donate to SRC while you shop